Our stationery offer consists of a finest quality classic paper range and a contemporary range made up of different notepads and other products suitable for everyday use
Classic
The Pelletier company manufactures the most refined paper in the world, recognizable by its watermark.

The range includes four paper qualities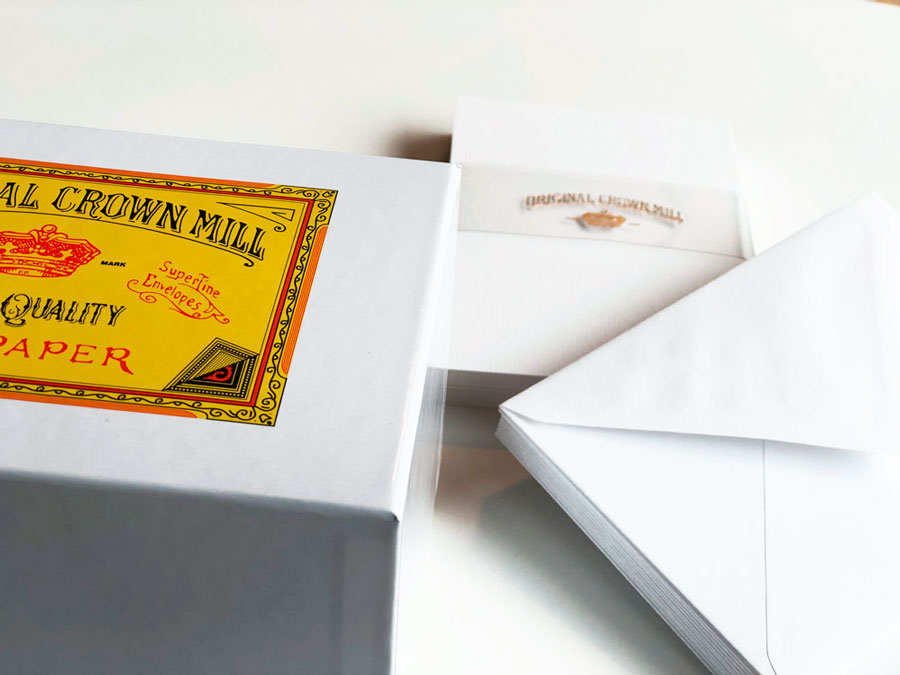 LAID
The gold standard in the world of traditional paper. Lightly striated, this timeless paper is ideal for all traditional correspondence such as personalised stationery, social invitations, etc.
COTTON
Original Crown Mill Pure Cotton paper has a natural, soft, felt finish that will bring an air of uncommon excellence to all your correspondence.
SMOOTH
This paper has a smooth natural matte surface, uniform colour and durable weight. Contemporary in style, it assures a flawless finish on all your communication.
LINEN
The linen paper remains a staple of our classic range.
Thanks to its simple lining structure it brings a very real quality to all your correspondence.
Contemporary
Colorful note pads for every moment, pads to complement your computer keyboard, lots of colors, lots of formats, lots of great and good reasons to use the Original Crown Mill contemporary range.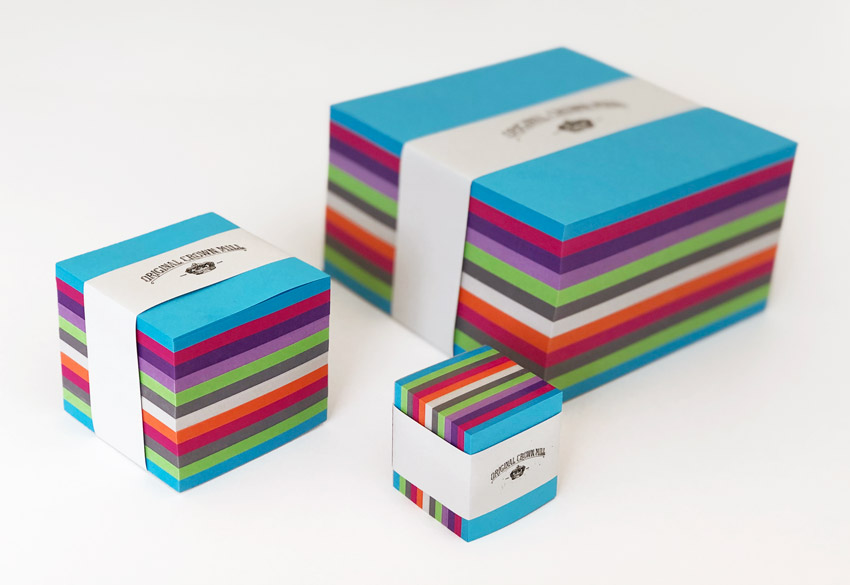 100% Recycled
For even better respect for the environment, Original Crown Mill offers you a range of assorted 100% recycled natural colour papers, cardboards and envelopes.
PARIS - BRUSSELS - GENÈVE - LONDON - TOKYO - NEW YORK - ZÜRICH - MONACO - SYDNEY